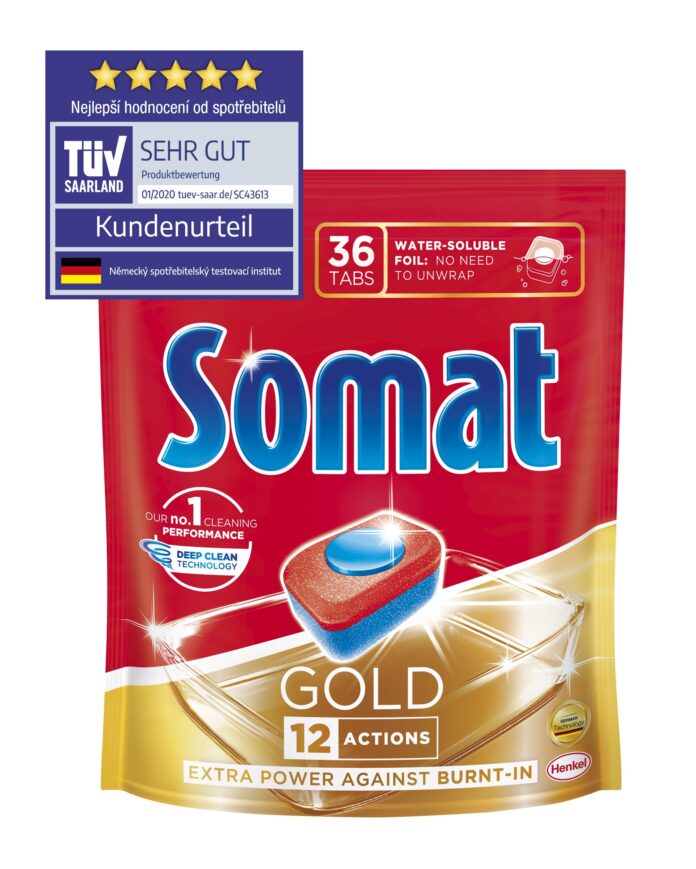 Jistě většina z nás potvrdí, že tablety k automatickému mytí nádobí přinášejí do domácnosti více komfortu, celý proces zjednodušují a urychlují.
Tablety Somat Gold společnosti Henkel se navíc nyní mohou chlubit certifikátem kvality od německého testovacího institutu TÜV. Jde o ocenění německých spotřebitelů, kteří hodnotili produkty na základě vlastní zkušenosti a spokojenosti s jejich používáním.
"Ocenění si velmi vážíme a těší nás o to víc, že je vyjádřením spokojenosti zákazníků. Je pro nás důležité, aby spotřebitelé v našich produktech nacházeli kvalitu a ty se pak staly součástí jejich domácnosti na dlouhou dobu," uvedla Jana Očadlíková, marketingová manažerka divize Laundry and Home Care Henkel SK / CZ.